Naples Lifestyle Quick Searches
Click below to search Naples Real Estate by Lifestyle!
Naples Real Estate Sets the Scene for Beautiful Days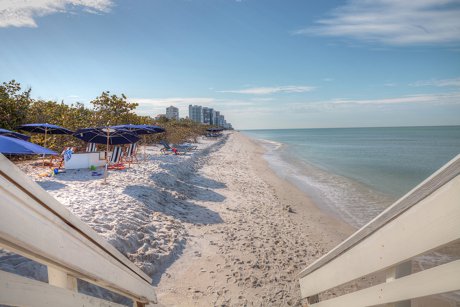 Naples, Florida, located in Collier County is known for its high class nature and outdoor activities. As one of the wealthiest cities in the United States, the Naples real estate region is a place of sophistication and quality experiences- but also loads of fun! But don't be fooled by the classy nature of Naples- there are plenty of exciting and affordable activities to participate in when in the city!
In fact, living in the Naples real estate region is the perfect place for families looking to have some wonderful adventures with one another- especially families with a love for nature expeditions and beach time in the sun. Naples is primely placed right along the Gulf of Mexico, opening it to a variety of activities! With miles of sandy, white, and calm beaches you will have your fill of fun in the hot Florida sun!
Families Get their Fill in Naples Homes
Naples Beach and Pier is just the place to relax and tan, while the kids enjoy cooling off in the blue waters! The Pier itself makes for a great walk with scenic views of the city and the gulf. What a way to spend the day! Another Naples highlight is spending the day among wildlife and excitement at the Naples Zoo- and this is more than just your typical, everyday zoo. The Naples Zoo is full of hands-on experiences, such as feeding the animals, checking out the beautiful creatures up close, and more! And, why not take a trip to one of the professional and educational shows where the animals show off their stuff! With so many exciting adventures and sights, you'll never want to leave!
Those who prefer a quiet day shopping and dining will not be disappointed either. Escape from the Florida sun with some high class shopping experiences and quality dining! If you're looking for a place where the perfect food meets the perfect view, then perhaps you'll enjoy fine dining in one of the many beloved bayside restaurants. With so much to do, see, and even eat, there's nothing like a visit to Naples, Florida! Bewarned though, the first trip may turn into a quest to find the perfect Naples home.