Fort Myers Lifestyle Quick Searches
Click below to search Fort Myers Real Estate by Lifestyle!
Sandy White Beaches Surround Fort Myers Property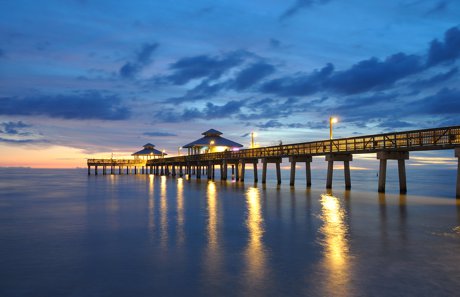 If you are looking for a popular southwest Florida city on the rise, then Fort Myers property is just the place for you. Located in Lee County and near the gorgeous Gulf coast, the city of Fort Myers is a major beloved tourist destination. It isn't all tourist, however.
The community and population of the Fort Myers real estate region is rapidly on the rise. In fact, it is one of the most speedily growing cities in southwest Florida- and there is no wonder as to why! Surrounded by sandy white beaches, exciting nature views, and streets of high-end shopping and quality restaurants, Fort Myers has plenty to offer. Folks can relax with a book on the beach, eat a quiet or lively luncheon and shop until the drop all in one action packed day.
Perhaps one of the most endearing and loved traditions of the city is the Fort Myers Farmers' Market, that is held every Thursday of the year. With only the best in baked goodies, fresh seafood, and a huge selection of local delicacies, the farmers' market is a favorite to both the explorative tourists and energetic residents. Stop by to experience the fun, and give back to a community that you adore!
Beach Days Are a Blast in the Fort Myers Real Estate Region
If you're into boating and want to take the family out for a spin, try the Image Yacht Charters. On this exciting adventure, a welcoming and friendly staff will provide a relaxing and enjoyable trip through some of the gulf. The views from the blue waters are breathtaking, and you may even see a dolphin or two! The endeavor will take you along some of the coast of Florida, allow for spots at some of the high quality restaurants, and provide an opportunity for you to experience the vivid and bright sunset that aligns itself with the horizon. Fort Myers property is a piece of paradise, whether you are there for a week or a lifetime!