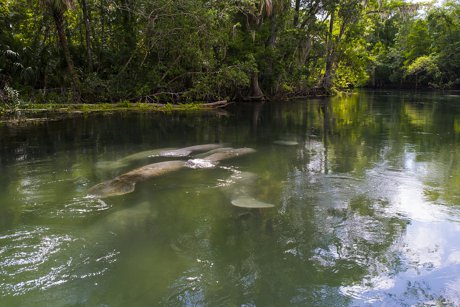 Fantastic views surround Fort Myers real estate. Residents love to get out and about and enjoy nature. A favorite place to stop and while away a few hours is Manatee Park. Located at 10901 Palm Beach Blvd., this recreational domain is open from 7 a.m. to dusk each and every day.
Over 15 acres wait to be explored. Mother Nature was not messing around with this space. Walking trails lead right into scenic sights. Bring along some binoculars because wildlife viewing stations are set up in various areas to the delight of birdwatchers and animal lovers alike. The regional park was named for its manatee sightings and during peak seasons this is one of the best places in Florida to observe these awesome, gentle creatures. Views of these aquatic animals are more numerous during the months of December, January and February when the temperature of the water are ideal.
Explore by Land and by Water Near Fort Myers Homes
Meandering the trails on this piece of Fort Myers real estate is a great way to unwind and soak up the serenity of the landscape. However, another amazing way to explore Manatee Park is along the waterways. Kayak and canoe rentals are held onsite through Calusa Blueway Outfitters. Open 9 a.m. to 5 p.m. the last call for canoes is roughly at 3:30 p.m. For more information call 239.481.4600.
Once roaming the paths or the waterways families often picnic in the pavilions. Youngsters can frolic to their heart's content on the playground. And, anglers in the group can cast out a line or two with hopes of reeling in the big one. Manatee Park also overflows with educational opportunities for its visitors. In partnership with Florida-Friendly Landscaping, a beautiful butterfly garden provides an example for similar gardens in the backyards of Fort Myers homes. Learn how to start a butterfly garden here. Get out and about at Manatee Park. Take some time to appreciate the natural beauty of this part of Florida.